Day 20
In the morning, I had to take my COVID-19 test for the flight home. There were some glitches with the proctoring service, but I got a negative result. It was a huge relief.
Rowett Institute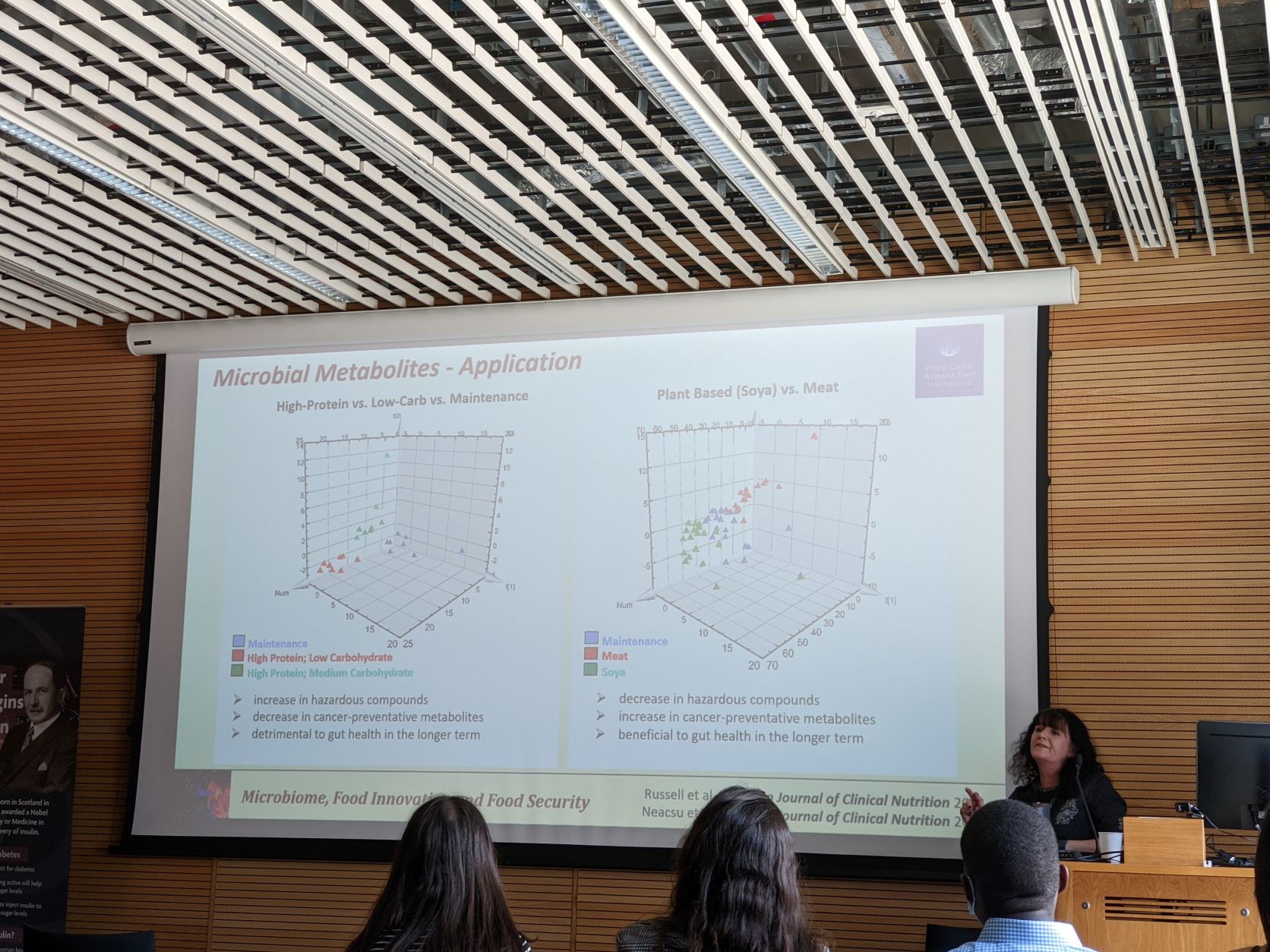 The Rowett presentation was full of interesting research, focused on nutrition. We also got a tour of their facilities for clinical research. The tour was topped off with a taste of hemp pancakes. They were OK. I think they would be palatable with some Nutella.
Farewell Dinner
We had a lovely group dinner at the restaurant Monsoona. It was great to chat with my classmates about our trip. One of them suddenly realized that since I am an online student, it is unlikely we'd ever see each other again. It's true, but we could also say that about some of the places we visited on the trip. I may never see Glen Coe or Oxford or the books at the British Library again, but I definitely think my life has been enriched for the experience. It is the same with the friends that I made on the trip. You never know, though. I did not know if I'd see Edinburgh again. Maybe someday I'll get sick at Disney World and the doctor who treats me could turn out to be a familiar face.
Key Moment of the Day: After dinner the noise in the restaurant from our whole group was getting to me a little. As I walked back to the hotel alone, I reflected on the fact that the trip was coming to an end. I was ready to go home and relax a bit, but it had been an amazing time.
---
Day 21
Heading Home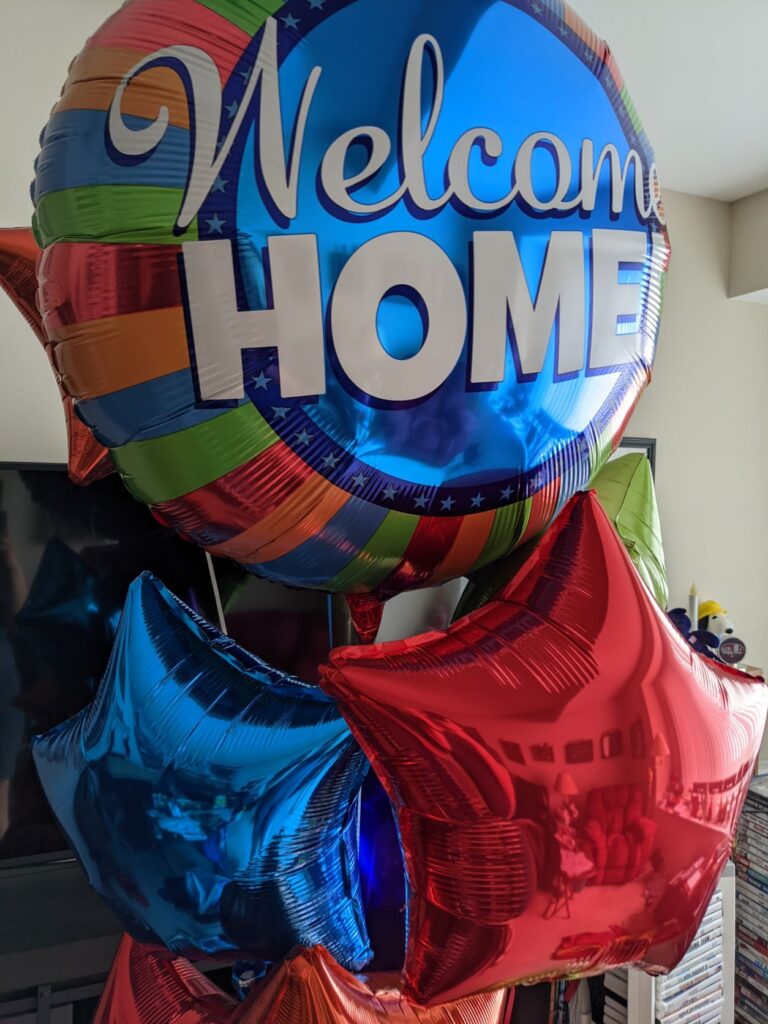 The last day was filled with the usual stresses of air travel. We got up much earlier than we had to in order to be safe. By the time we had gathered our baggage from our short first flight in Heathrow, we had amassed several people from our group. One by one each said goodbye as we headed to different terminals.
I spent nearly all 8 hours of the flight studying for my biochemistry exam that was due the next day. (I ended up getting a decent grade, despite the jetlag that hit me like a freight train.)
Tom met me at Newark and had balloons waiting for me when we got home.
Key Moment of the Day: Seeing Tom, of course!